DAIRY SHORTHORN ASSOCIATION of AUSTRALIA INC.
A20033R
Postal address: P.O. Box 1319 HUNTLY VIC 3551
Phone: 0448 588 417
Society Secretary: Jenny Tuohey
Email: dairy.shorthorn@yahoo.com.au 
Newsletter  Valerie Hornbuckle  Email: hornbuckle@hotmail.com.au 
Bulletin Board, Email  womerahgully@gmail.com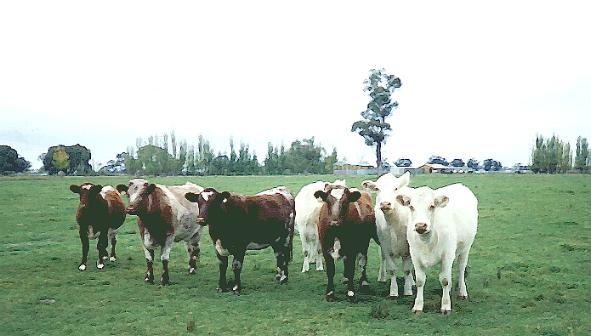 Meat and Milk in one package! Use a Dual Purpose Dairy Shorthorn bull to add milk to your herd.
Producers of high quality protein milk
Able to produce a quality calf annually
Long living and of good temperament
Easy calvers
Dairy Shorthorn cows are still being milked commercially in many herds
Because of their blending ability with other red dairy breeds and the high protein quality of milk produced they could be a big plus in your herd.
With careful selection they will also add size and scale.
As one of the oldest British breeds Dairy Shorthorn bulls are ideal to cross with other British and Continental females.
By adding milk to the herd without losing size or scale this quality is still one of their greatest assets.
Many Dairy Shorthorn bulls weigh in excess of 1000kg
Crossing well with dairy breeds the females make excellent mothers, while the steers are more than comparable with other dairy crosses.
THE MOTHERING BREED
Producers of top quality calves, whether straight bred or in a cross breeding enterprise, Dairy Shorthorn cows will add quality milk and ease of calving to your herd.
Add this to their temperament and mothering ability and they are a natural choice.
If looking to enter the industry, make them your choice.